CLARCOR Air Filtration Products is a leading manufacturer of HVAC filtration products for commercial, industrial and institutional applications. Offering the broadest line of filtration products in the industry, CLARCOR Air's products can be found improving the quality of air around the world.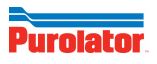 Purolator offers air filtration products for the residential, commercial and industrial, and wholesale markets. From disposable panel filters to high efficiency bag filters, Purolator's robust offering gives customers many filter options to meet their system requirements.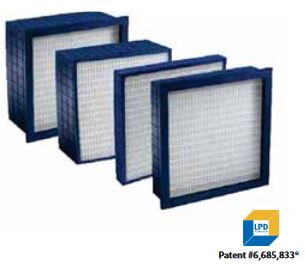 Dominator
Rigid Cell Extended Surface Filter
DOMINATOR high efficiency filter is a perfect sustainable component for your next LEED/Green Building initiative.  The DOMINATOR 4″ is MERV 11 and the 12″ is MERV 11& 15 (standard 52.2 Minimum Efficiency Reporting Value) with extremely low initial resistance characteristics.  MERV 14 & 15 is hospital compliant for full patient care.  the DOMINATOR will help you increase your overall filter efficiency to exceed LEED efficiency requirements of MERV 13, while maintaining or lowering your energy costs.  the DOMINATOR has very low resistance, high dust-holding capacity and is light weight with an all plastic construction.  DOMINATOR filters are manufactured with our E-pleat proprietary media.
Ultra-Cell
HEPA Filters
Purolator's ULTRA-CELL HEPA filter products are high efficiency aluminum separator style filters, except for the ULTRA-CELL "V" Pleat.  The media is a continuous sheet of non-combustible, waterproof, microfiberglass.  Each is available in a variety of frame materials – 16 gauge galvanized metal, stainless steel, fire retardant particle board, or extruded anodized aluminum.  Customers may choose a gasket seal (urethane material) or fluid seal (Puro-gel) option.  High temperature models are also available.  Each is offered in various filter face sizes and two depth sizes, 5 7/8″ and 11 1/2″