Information:
The industry's quietest PTACs
THE INDUSTRY'S QUIETEST PTAC
GE Appliances set the design standard for PTACs when we invented and introduced the Zoneline in 1961. The tradition continues with our newest models, The Industry's Quietest PTACs. In the hospitality industry, quiet and comfortable rooms are key to guest satisfaction. Guests demand a quiet air conditioner, so our design includes an extra seal around the edge to keep excess noise (and unwanted dirt) outside, a heavy duty mastic barrier for additional noise reduction and two DC fan motors for quiet operation. Independent third party testing confirms GE Zoneline is the quietest PTAC against leading competitors.
Independent testing proved that Zoneline PTACs outperform the competition* in
SOUND TRANSMISSION
The GE Zoneline will block more outdoor sound from reaching the hotel guest
OPERATIONAL SOUNDS LEVEL
The GE Zoneline has the lowest operating dBA
SOUND QUALITY
In a test using a 200 member sound panel, 63% of participants rated GE Zoneline best for sound quality, while only 8% preferred the Amana PTAC
See all the test details for yourself. Download GE Appliances' FREE white paper:
GE ZONELINE PACKAGED TERMINAL ROOM AIR CONDITIONERS ARE ASSEMBLED IN LOUISVILLE, KY.
In 1961, the GE Zoneline PTAC was making its way into hotels and motels across the country. Now, over 50 years later, GE Zoneline has been reinvented to meet the changing needs of America's hotel industry. The newest GE Zoneline PTACs are engineered with 30% fewer parts to be more reliable, quiet and efficient, and incredibly easy to install and maintain.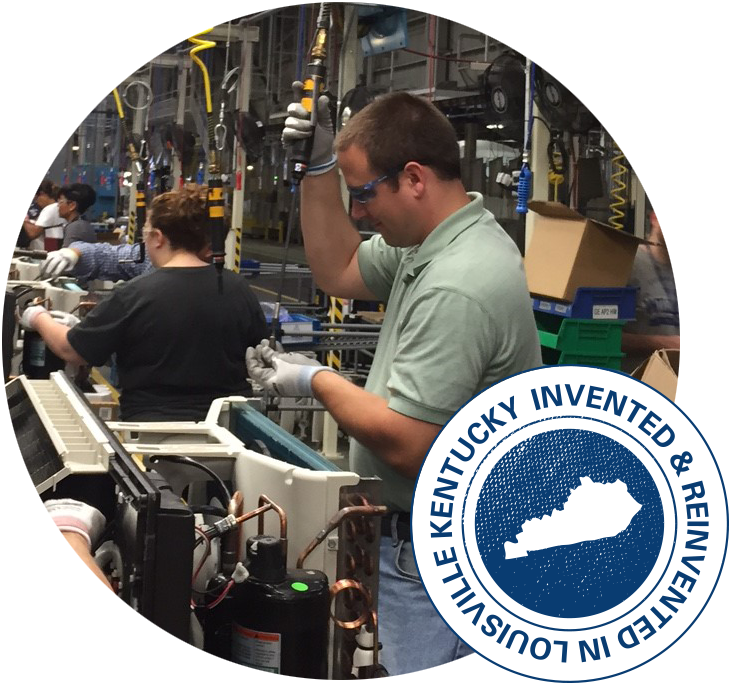 KEY BENEFITS OF THE NEW ZONELINE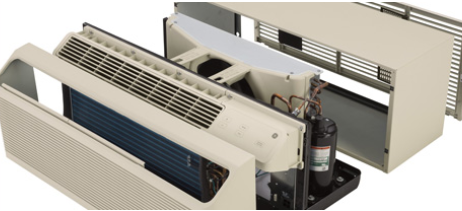 Reliable
Corrosion protection models, with simplified serviceability
Quiet
Baked-on insulation mastic and quiet cross-flow blower, with lowest operating sound and best-in-class noise insulation (STC 29).*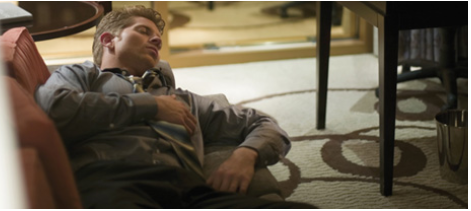 Efficient
On average, delivers 8% more efficient cooling than the leading competitor, with freeze sentinels and reverse cycle defrost.
Sleek Appearance
Streamlined, fresh appearance, with a new look and color, and coverless LED touch display.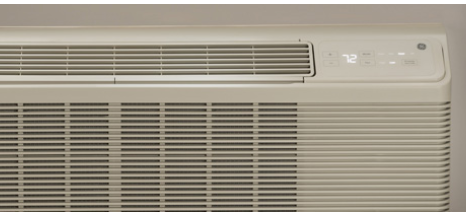 * Independent 3rd party testing, 12K heatpump versus leading competitors.
GET MORE INFORMATION
CALL US
1-888-231-2548
TRUSTED BY THOUSANDS OF HOTEL OWNERS
GE Zonelines are tested to the most stringent consumer-protection guidelines, as underwritten by UL. With over 50 years of design experience and millions of units installed, GE Zonelines are the industry's trusted choice of PTAC.