Key Features + Benefits
Everything your next project could ask for.
Discover all the benefits that Haier ductless air handling systems have to offer.
Performance
Faster Heating and Cooling
Find the solutions you've always wanted. Turbo Mode briefly maxes out system speeds to heat or cool in half the time. And, with Warm Start Mode, the fan won't blow cold air at the start of the heating phase.
Temperature Stability
Keep room temperatures closer to the desired level at all times. Cool/Heat Auto Changeover quickly reins in temperature changes while Low Ambient Cooling (14°F) and Heating (5°F) Limits ensure great performance even in extreme weather.
Temperature Precision
Set and maintain room air temperature with twice the precision of other leading ductless systems.
Air Quality
Natural Breeze Effect
Capture the sensation of natural wind. The 3D Airflow feature simulates both horizontal and vertical movement, carried throughout the space by Long Distance Airflow (60+ ft.) capability.
Allergens and Odor Control
Safely reduce dust, pollen, mites, viruses, bacteria and odor-causing gases in the air with four easy-to-clean filters.
22 dB Quiet Mode
Reduce the sound produced by the indoor unit to the softness of a whisper—literally.
Automation
LED Screen-Wired Controllers
Set weekly programs, check detailed system settings and even control up to 16 indoor units from a single tablet-like interface.
Sleep Mode
Adjust bedroom temperature throughout the sleep cycle, making sure it's never too hot or too cold—all while saving significant energy.
Auto Restart
Save pre-programmed schedules or settings in the event of a sudden power outage, automatically restoring them.
Efficiency
Energy-Saving Technologies
Get luxury comfort without sacrificing efficiency. From DC inverters to six-step fans to improved heat-exchange materials, every part is constantly working to minimize inefficiencies.
Multi-Zone
Flexibility is freedom.
Greater freedom for your designs—and your inventory. With Haier multi-zone systems, you can tackle complex projects without stocking extra units that you may or may not need.
Single-Zone
One zone, countless solutions.
With capacities ranging from 9,000 BTU to 24,000 BTU, Haier's family of single-zone ductless systems lets you find the perfect combination of features, performance and value.
Haier Controls
Manage all zones through a single interface. Haier's wired control panels let users program and monitor multiple HVAC indoor units on a large, easy-to-read LED screen.
Applications
Ready to deliver.
Haier ductless systems offer ultimate flexibility and all of the state-of-the-art air handling features that your most important projects demand.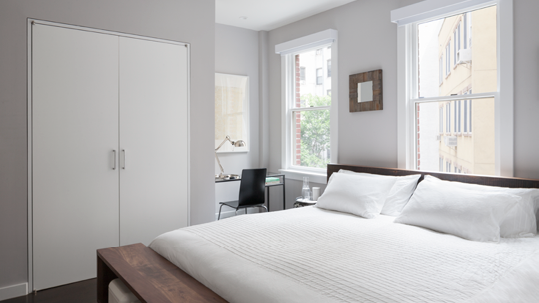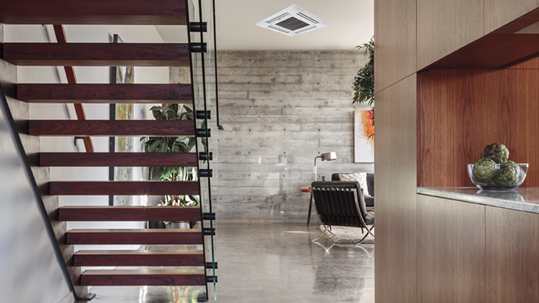 Multi-Zone Cooling and Heating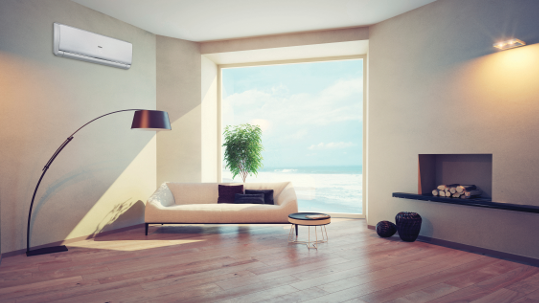 Assisted Living Facilities