Sentinel Offers Water Treatment Products and Services
Through innovation and international growth, Sentinel has developed the leading products and services to provide the best lifetime protection for heating and hot water systems.  With a robust product offering, they are able to address the needs of both residential and commercial installers and engineers.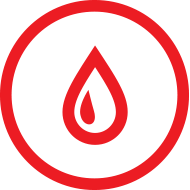 Clean
Cleaning a new system will remove any installation debris and flux residues which if left inside the system will cause corrosion.
Restoring an old system will remove sludge build-up, improving the efficiency of the system and help save on fuel costs.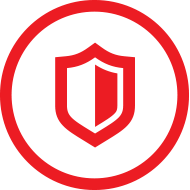 Protect
After cleaning, it is important to protect your system from returning scale, corrosion and sludge build-up.
Both chemical inhibitors and physical system filters are proven to provide ongoing protection for the life of the system.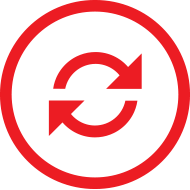 Maintain
It is important to ensure that once a system is cleaned and protected it is maintained on an annual basis.
Many factors can reduce the level of protection of a central heating system, for instance system water losses by the removal of a radiator whilst decorating. We therefore advise checking the quality of water and level of protection annually.
X100 Inhibitor
Sentinel X100 Inhibitor provides protection for clean central heating systems against limescale and corrosion. Suitable for use in all types of indirect central heating system, Sentinel X100 Inhibitor will extend the life of the system, ensuring maximum efficiency and minimizing fuel usage.
Key features
Heavy duty inhibitor
Protects against limescale and corrosion
Energy Saving Trust Recommended
TripleTech™ Anti-Corrosion Technology
Suitable for all system metals
pH neutral formulation
Ensures optimum system efficiency
Suitable for hard, soft and artificially softened water
Helps prevent the formation of hydrogen gas
A simple test kit is available to check levels
Available sizes
| | |
| --- | --- |
| 1L liquid | X100L-12X1L-GB |
| 10L liquid | X100L-10L-DRUM |
| 20L liquid | X100L-20L-DRUM |
| 300ml Rapid-Dose® aerosol | X100RD-12X300ML-GB |
| 400ml Rapid-Dose® aerosol (discontinued) | X100RD-12X400ML-GB |
| 275ml concentrate gel | X100C-12X275ML-GB |
X200 Noise Reducer
Living with a noisy boiler is not only unpleasant, but it can also be inefficient. A number of factors can cause boiler noise in closed loop hydronic heating systems, but it is most often caused by a thin layer of deposit on the heat exchanger. Sentinel X200 Noise Reducer is extremely effective in solving this problem, whilst simultaneously helping to restore boiler efficiency.
Key features
Reduces boiler noise
Helps restore boiler efficiency
Easy to handle
Simple to dose
Suitable for all metals including aluminium
Non-acid, non-corrosive
Manufactured under a quality system confirming to IOS9001
Available sizes
1 Quart bottle
1 Gallon container
5 Gallon container
X300 System Cleaner
Specifically designed for cleaning new closed loop hydronic heating systems, Sentinel X300 System Cleaner is a powerful, heavy-duty cleaner for the removal of installation debris and grease. This prepares the system for the addition of an inhibitor, which will protect the system components and prolong their effective life.
Key features
Cleans new heating systems (up to 6 months old)
Powerful, heavy duty cleaning action
Removes installation debris
Washes off manufacturing greases
Eliminates corrosive flux residue
Prevents harmful copper deposits being left in the system
Prepares system for protection with X100 Inhibitor
Available sizes
1 Quart bottle
1 Gallon container
5 Gallon container
X400 System Restorer
Sentinel X400 System Restorer is specifically designed for cleaning older closed loop hydronic heating systems. It is a non-acid treatment which restores circulation to radiators and pipework. Its ruthlessly efficient formula shifts built-up magnetite sludge, eliminating cold spots in radiators and restoring proper heat distribution.
Key features
Restores systems suffering with circulation problems
Eliminates radiator cold spots
Prepares older systems for the installation of new components
Has a non-acid formula which does not cause pin-holing or leaks
Can be used in all types of indirect heating systems, including those containing aluminium
Available sizes
1 Quart bottle
1 Gallon container
5 Gallon container
300ml Rapid-Dose™ canister
400ml Rapid-Dose™ canister (discontinued)
275ml/9.3fl oz cartridge
X500 Inhibited Antifreeze
Ideal for properties vulnerable to sub-zero temperatures, Sentinel X500 Inhibited Antifreeze provides protection against limescale, corrosion and freezing. It protects all system metals against corrosion using the same unique blend of inhibitors as Sentinel X100 Inhibitor, but has the added benefit of protecting system water against freezing when temperatures are low.
Key features
Prevents system water from freezing
Enhanced limescale and corrosion protection
Protects all system metals against corrosion
Ensures optimum boiler efficiency
Prevents boiler noise
Prevents pin-holing
Helps prevent the formation of hydrogen gas
Available sizes
1 Gallon container
5 Gallon container
Protection for Commercial