For over 50 years, S&P has been the world's leading fan manufacturer and is able to offer a range of ventilation products.  The company's impressive, long-term growth is the result of one simple philosophy — develop an air-moving product that effectively and efficiently meets the needs of the customer, supported by unparalleled engineering, distribution and service.

Green Ventilation Standards
Soler & Palau has been producing quality, environmentally sustainable ventilation products and systems for over 50 years. Our products deliver exceptional performance and energy efficiency, while reducing the impact on the environment. S&P is dedicated to air quality and providing suitable solutions for your ventilation needs.

ENERGY STAR certified fans provide better efficiency and comfort with less noise, and they feature high performance motors and improved blade design, providing better performance and longer life. ENERGY STAR certified ventilation fans use 70% less energy than standard models.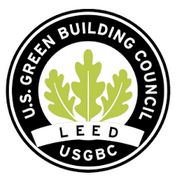 LEED, or Leadership in Energy & Environmental Design, is a green building certification program that recognizes best-in-class building strategies and practices. To receive LEED certification, building projects satisfy prerequisites and earn points to achieve different levels of certification. Prerequisites and credits differ for each rating system, and teams choose the best fit for their project.
Soler & Palau USA
Worlds Leading Producer of
Air Movement Products
Ph: (800) 961-7370 Fax: (800) 961-7379
www.spvg-northamerica.com